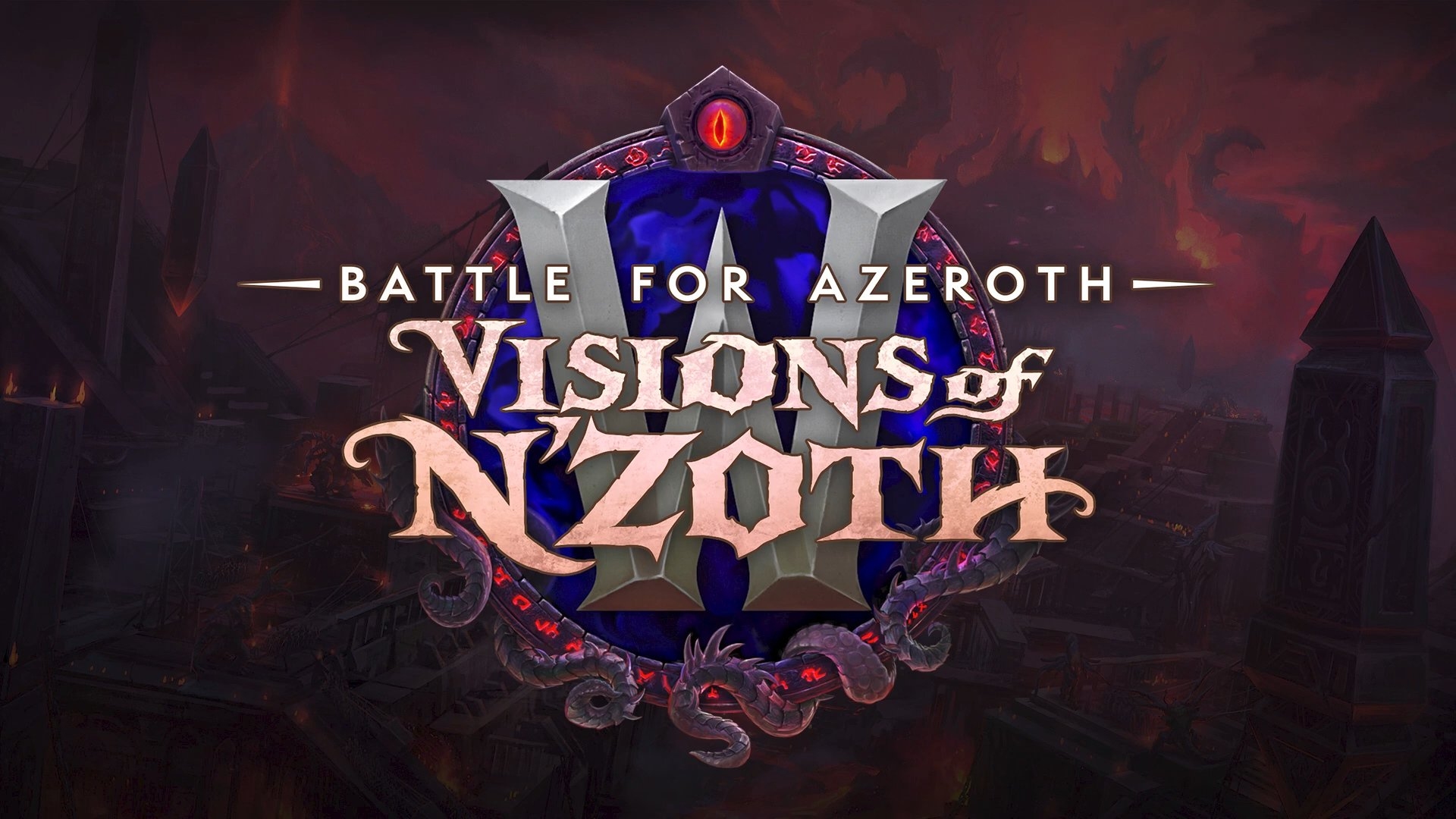 That was a completely unexpected patch announcement from Ion Hazzikostas and Blizzard team yesterday, followed up by immediate PTR and a TON of datamined content! My bet was revealing 8.3. at Blizzcon, but oh well. It gives a little bit of hope though that Visions of N'Zoth may go live right AFTER the Blizzcon, or a week or two later? Raid is still due after winter holidays.
LORE
Everything goes as I predicted, N'Zoth is the ultimate enemy, and he is actively trying to find ways to corrupt Azeroth. He is trying to do so via Titan machines, hidden in Pandaria and Uldum, so that's where we'll be endgame-questing. As predicted, Sylvanas is nowhere to be seen and is saved for the new expansion. Dragons will be there, actively helping us.
The most interesting take on the Black Empire: it's not a place. It's our world consumed by madness – well, pretty obvious, but somehow this didn't click before. Azeroth population is not meant to be wiped and replaced by aqir and other minions – WE ALL are meant to be minions, WE ALL are meant to be the Black Empire!
It is cool that Blizzard will give us an option to observe the Black Empire in action – a new scenario will lead us to "corrupted" Orgrimmar/Stormwind. I always like when we get a glimpse how villain plans turn out, before we defeat them – not just come and kill them in their lairs.
Obviously we visit Ny'alotha, albeit it's not a new zone, but in a raid. I'm intrigued to see how we get there. Ny'alotha is actually not a specific place somewhere else, like continent, it's located right in our world, only veiled!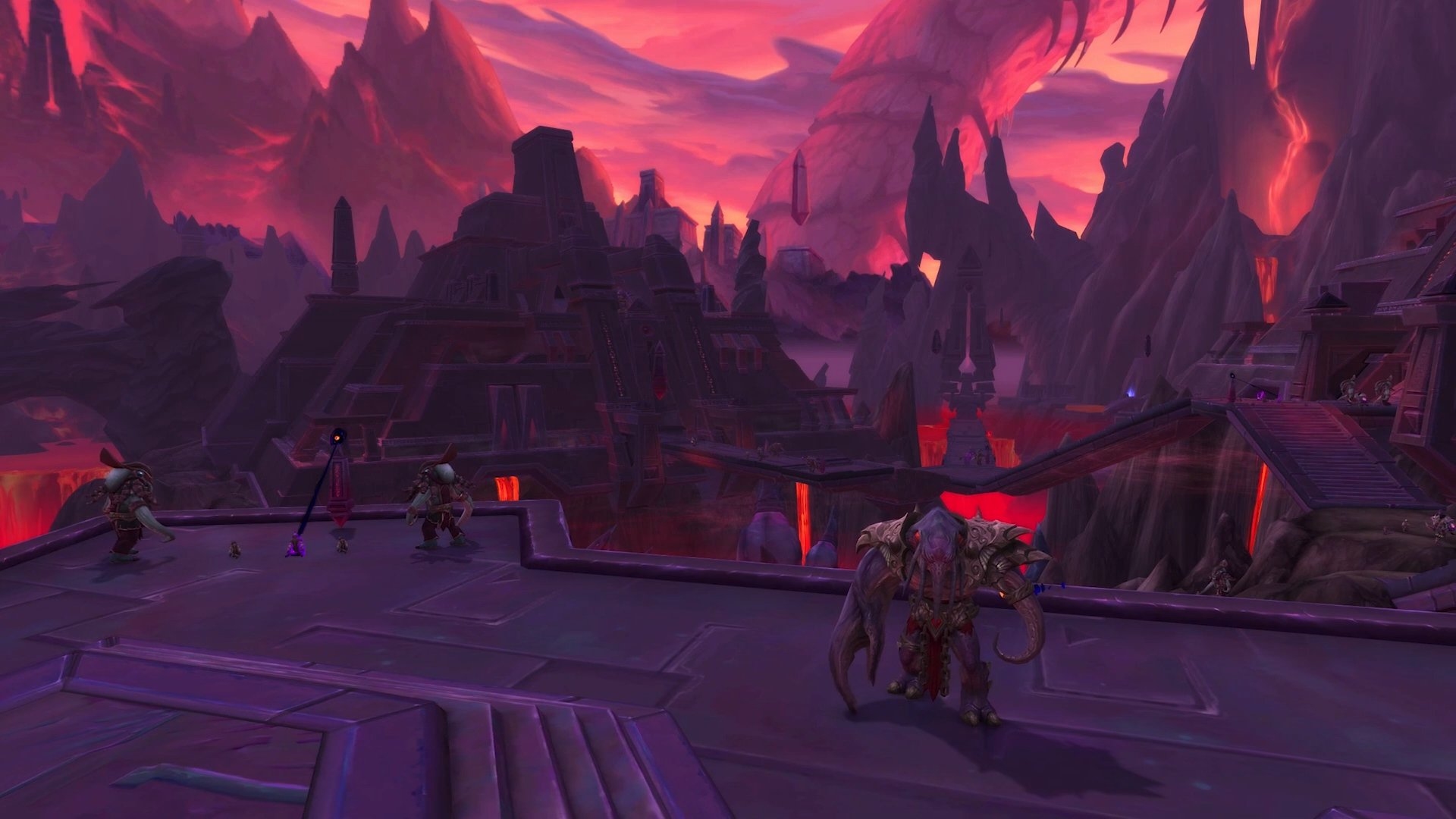 The boss range is awesome: corrupted powerful beings, like Ra-Den and Wrathion (!), tortured Azshara (much like Grommash in HFC), a number of generals, including Il'gynoth, and finally N'Zoth himself, dealt with through several encounters, not one! First time we fight not a visible pimple of an Old God, but the whole bulk of it. Transmogs are a feast for warlocks and shadow priests – every weapon and set has eyes and tentacles in them, we've seen this before only during Mists. Octopus/Cthulhu theme will be covered more than enough, if you're into it.
GAMEPLAY
Uldum to quest there – this is our primary endgame. World quests and everything. It will always be under siege from the Old God's minions. In addition, other zones will be corrupted from time to time, whether on a 6-hour basis like invasions, or daily/weekly basis. Vale of Eternal Blossoms was announced so far – btw, it will be restored to its original state!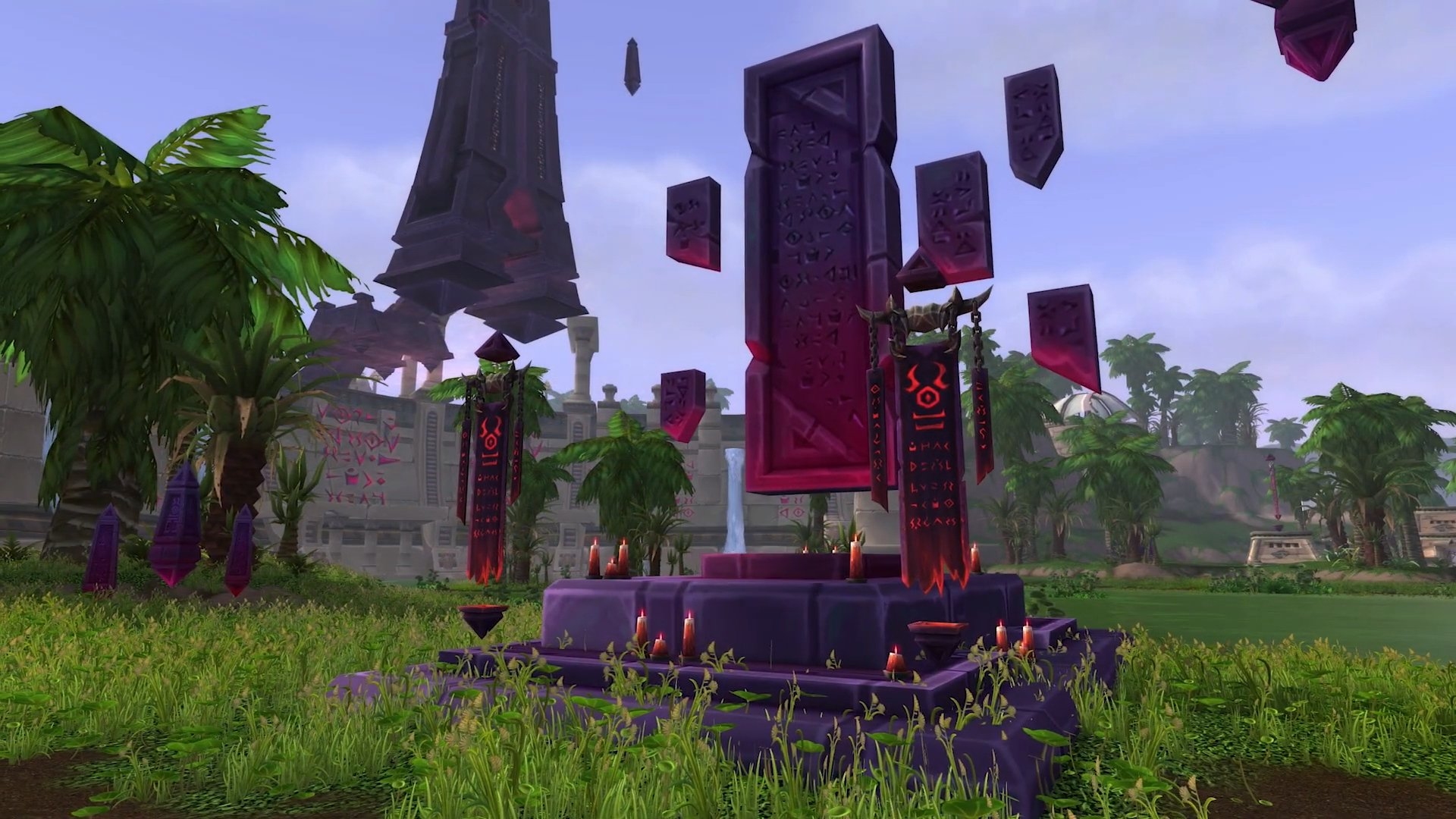 Azerite necklace gets several more levels, circle interface is the same.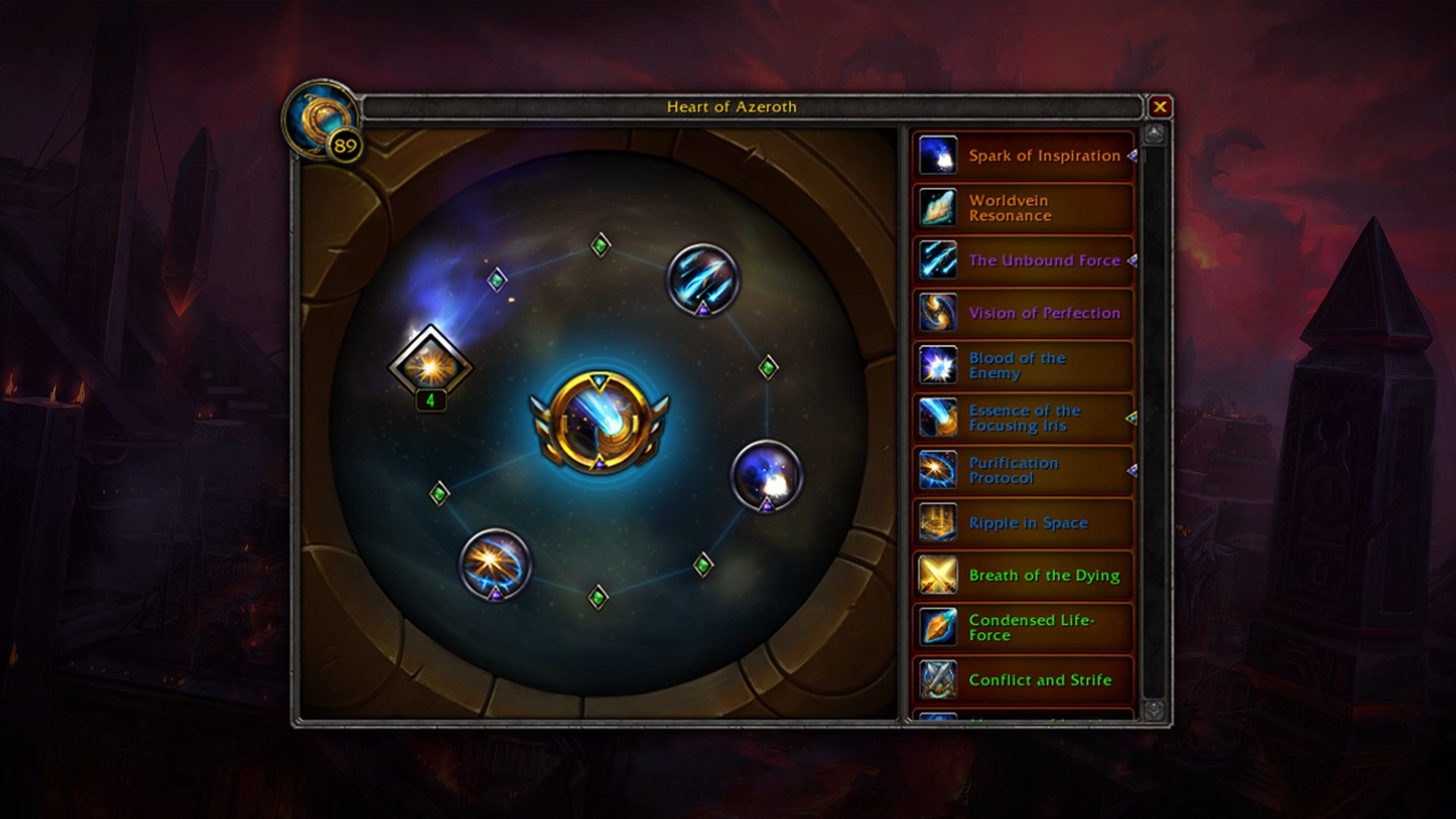 New legendary cape development as a side progression – this would serve the purpose to ease Horrific Visions scenario, much like we saw in Chromie Death in Legion. The idea is to resist N'Zoth's whispers to progress, so upgrading cape will help you with that.
Horrific Visions themselves suit for 1-5 players, with no preference to dungeon role, size of group or whatever. It is cool that they can be played solo – which I'm gonna do. I hope they are not excruciatingly hard, Mage Tower mentioned in the preview.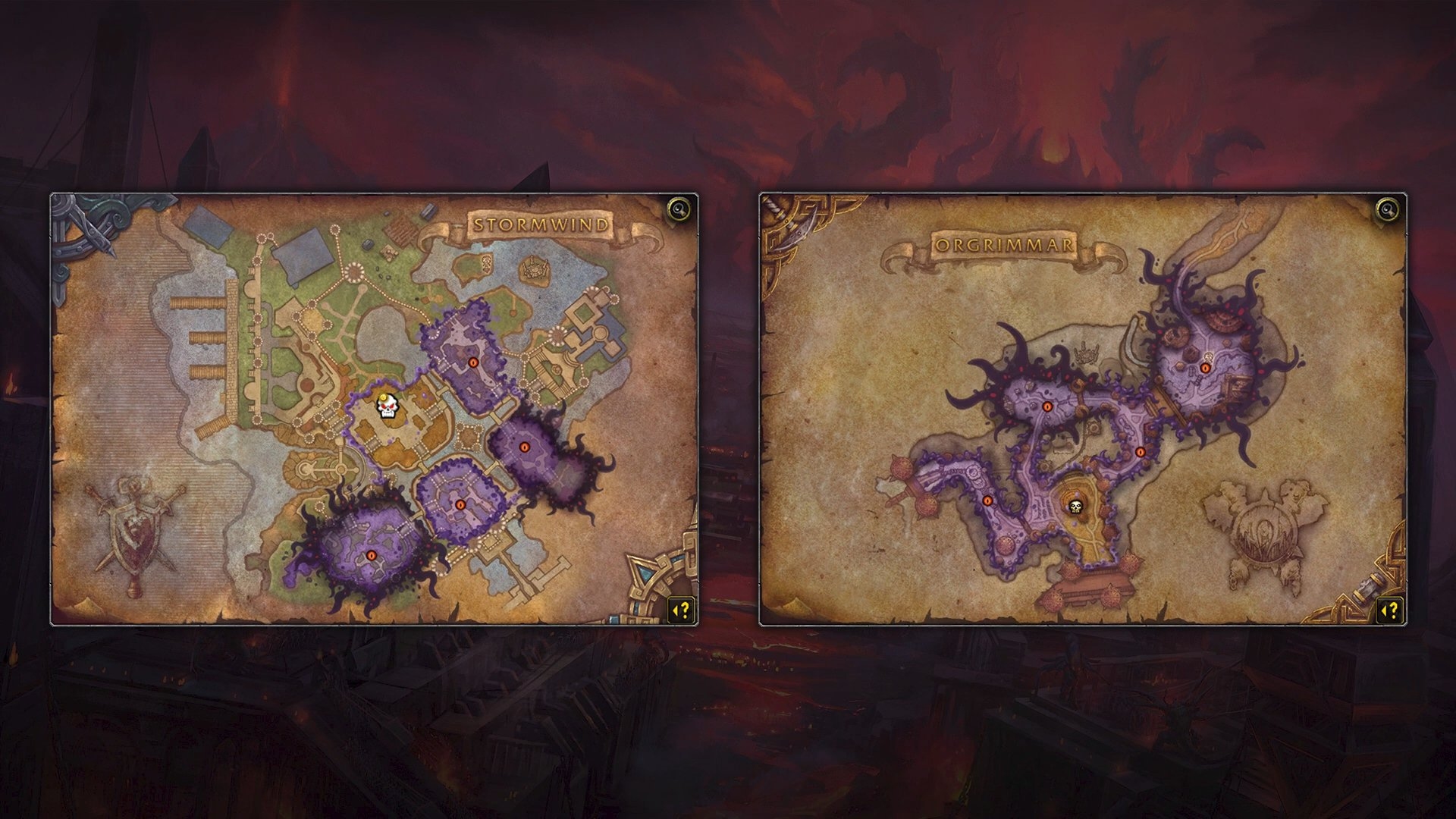 Auction house is gonna get an update and try to solve the problem of single-stack streaks. As far as I've got it, people may buy a part of your stack, or make a purchase from several players at once. We'll see how this works.
Things I don't really care about:
Titanforged system is gone, there will be something new;
New PvP season;
New corrupted Mythic dungeon mode;
Heroic mode for Darkshore.
ALLIED RACES
Finally, the new allied races. Mechagnomes are a small wonder, it was settled. The Horde will get vulpera.
Now that wasn't certain: both vulpera and kelpfin had advances and events to join the Horde. I think vulpera are a better option: kelpfin, albeit being interesting and lovable guys during questing, are even uglier and weirder than goblins to be playable a lot.
Vulpera are a lot nicer and pose an equal match to mechagnomes in popularity. An exploring, scavenger race stands somewhat unique in the range of Horde's current races, so it's cool to have them around. Maybe I'll swap to vulpera someday?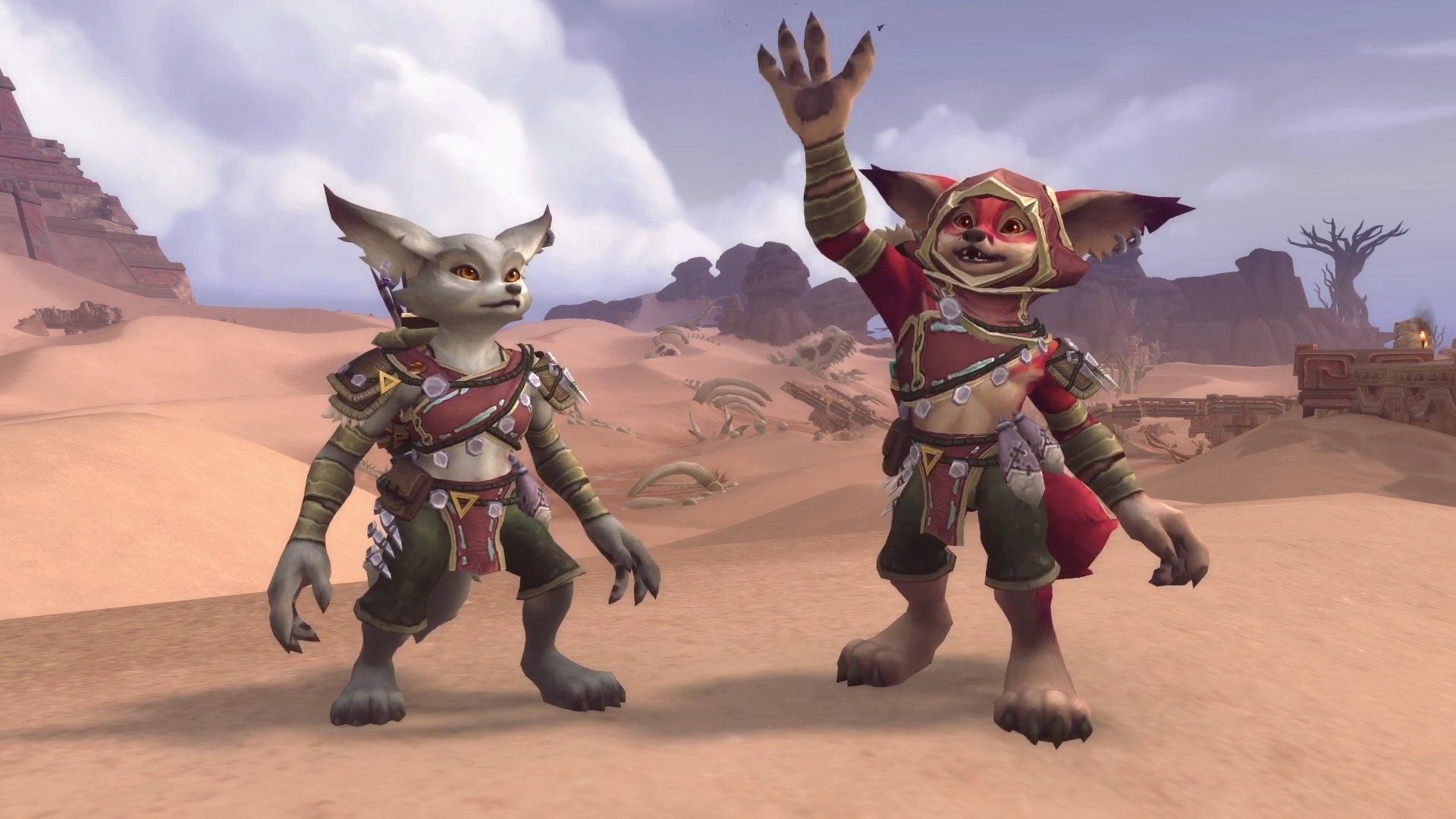 Vulpera can be:
Hunter
Mage
Monk
Priest
Rogue
Shaman
Warlock
Warrior
For me, it's scavenger type, so if I played one, it would be warrior, hunter or rogue.
Mechagnomes can be:
Hunter
Mage
Monk
Priest
Rogue
Warlock
Warrior
As much as I appreciate mechagnome idea to be available to players, I don't think I'll play one myself.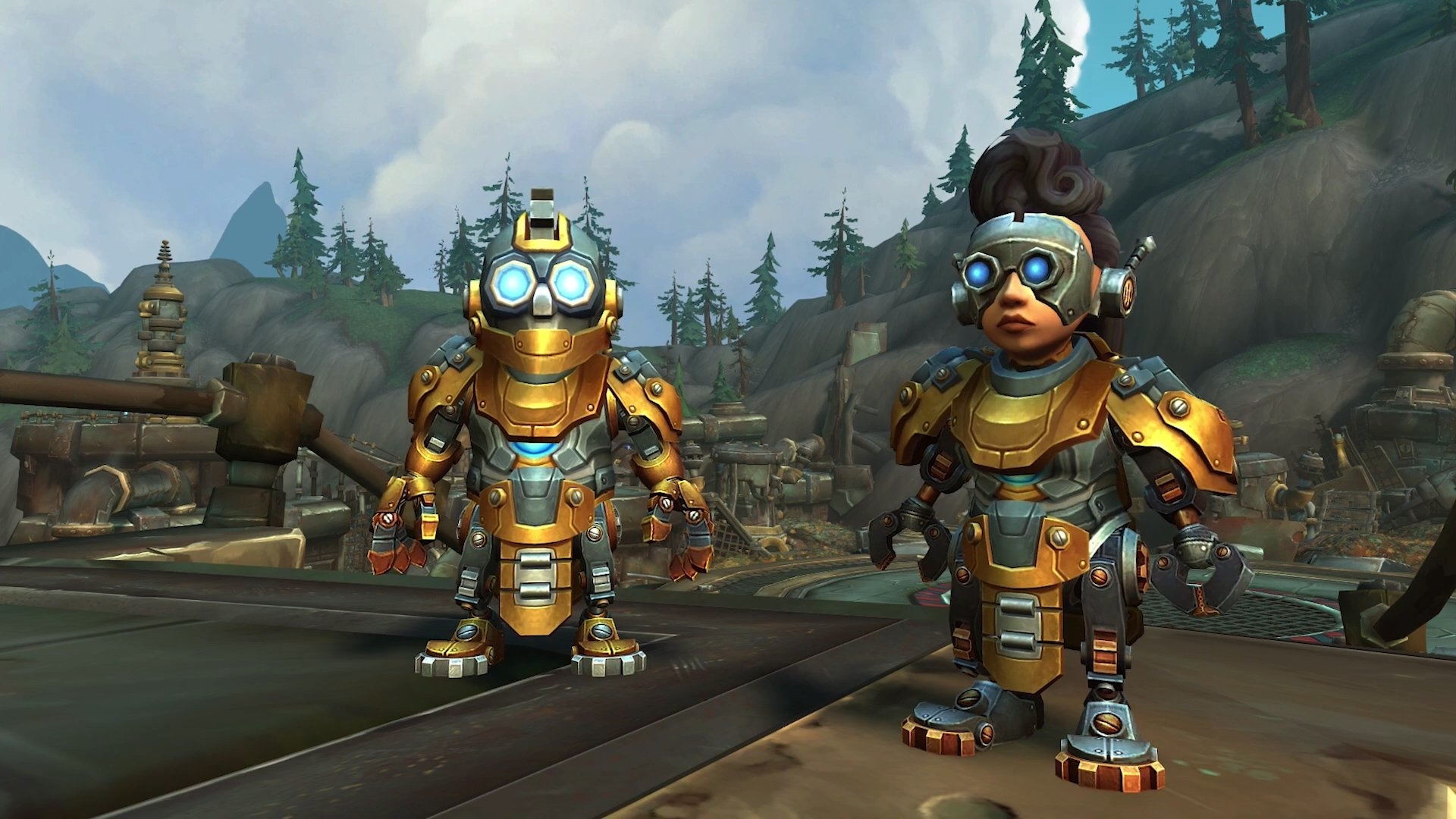 Worgen and goblins will get their heritage armors: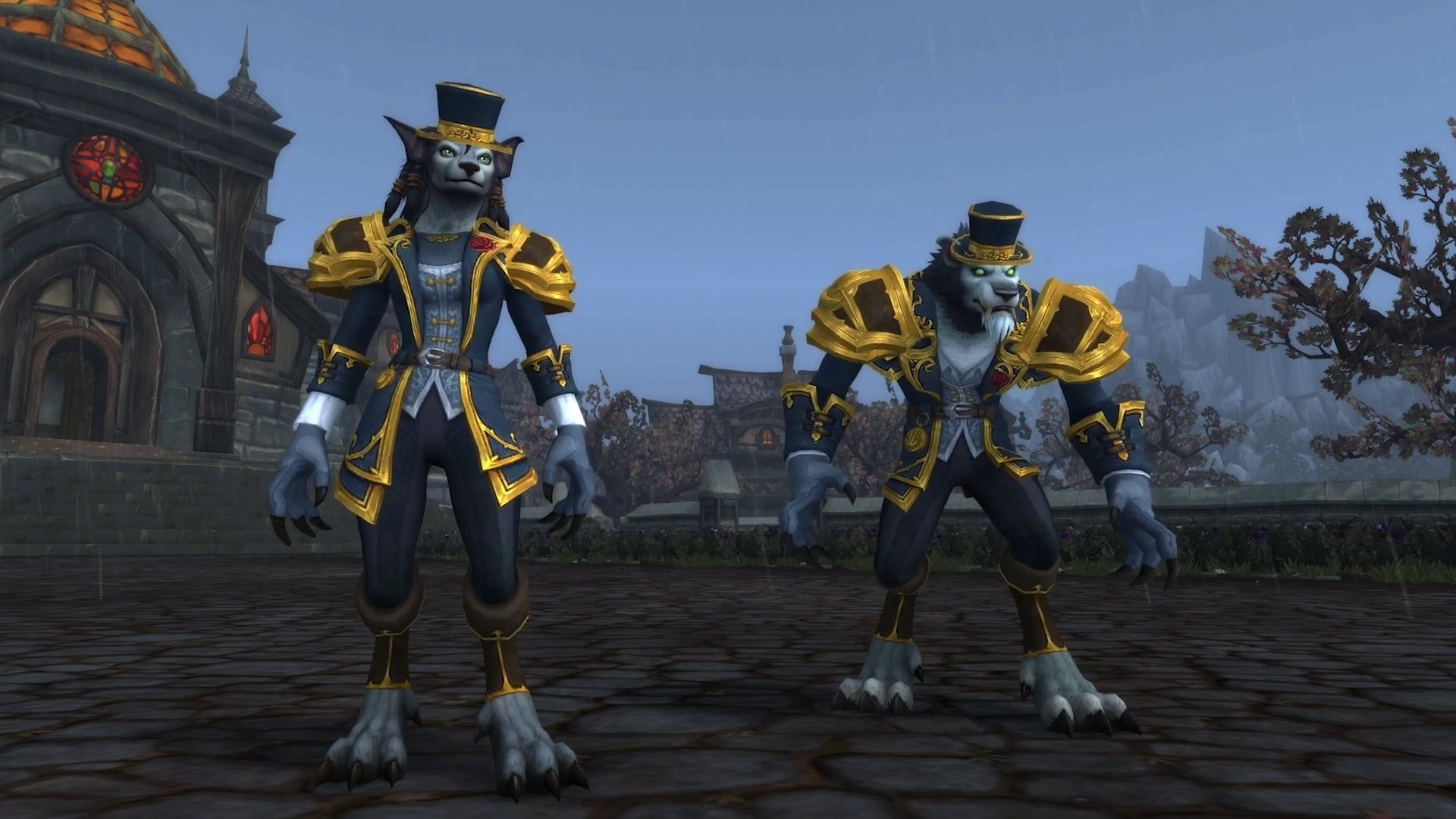 Worgen are simply a blast, but I'm not so excited about goblins :) This red is largely associated with orcs and the Horde rather than with them. Goblins are about green and golden hues imo.
***
So far my hype is beyond limits. The patch looks quite full on enjoyable content, it takes the story in a predicted, logical and awesome direction, and the timing of announcement drives both 8.3. and 9.0. closer than we thought!